Hearing Products
There are many choices available when selecting hearing devices and their associated accessories. The hearing technology industry continues to grow, offering more choices for patients experiencing auditory problems. Advanced Hearing of Brighton recommends and provides hearing aids designed to improve the wearer's experience.
Hearing Technology
Modern Solutions For All Types of Hearing Loss
Thanks to advances in technology, hearing products are designed to be more compatible with our lives than ever before. In addition to hearing aids, there are a number of products that make living and communicating with hearing loss easier to manage, so you never miss a beat.
Bluetooth technology is built into many devices that require wireless connectivity. By using the Bluetooth standard, hearing aids become instantly compatible with thousands of devices worldwide. There are no complicated setup steps necessary to stream audio wirelessly over Bluetooth enabled devices.
More on Bluetooth-enabled Hearing Aids
Although the FCC now requires that hearing aid compatible (HAC) cell phones meet strict guidelines for quality, some hearing aid users wish to further improve their cell phone experience. Add-on devices and cell phone accessories can make cell phones even more compatible with hearing aids.
More on Cell Phone Accessories for Hearing Aids
Each hearing aid style has its own set of benefits and drawbacks. Within each group is a subcategory that expands specific features. Currently, the most popular styles are invisible in the canal, in the ear and behind the ear, with each having their own variances in size and wear.
More on Hearing Aid Styles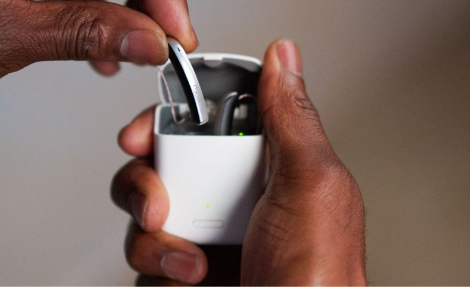 Hearing Product Guide
Curious About Hearing Technology, but Not Sure Where to Start?
With so many styles and options, it can be difficult to know which products will suit your needs. Our Consumer Guide to Hearing Aids provides an in-depth breakdown of the different types of hearing devices, as well as the technology available for all types of hearing loss.
Hearing Aid Manufacturers
Hearing Products Created by the Best in the Industry
When it comes to hearing loss, you need a device you can rely on to perform its best. That's why we carry products from manufacturers with a proven track record of exceptional quality. No matter your budget, lifestyle or type of hearing loss, we have a product to meet your needs.
Hearing Protection
Make Protection a Priority
Protecting your ears from noise damage is essential to healthy hearing. We carry a wide variety of options equipped with the latest features and customizations, so you can find the best fit for your lifestyle.
Hearing protection is used to prevent harmful noise from damaging the ears. They provide specialty features based on the activity they were made for. Custom earmolds and earplugs enhance the usefulness of hearing protection accessories.
More on Hearing Protection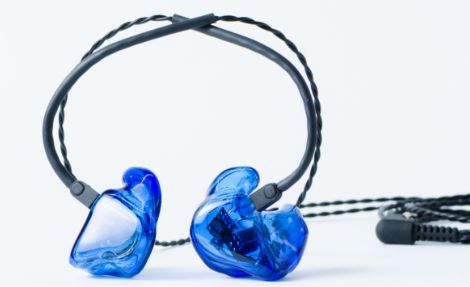 Assistive Listening Technology
Additional Tools to Support Clear Communication
You don't have to rely on hearing aids alone; assistive listening technology and compatible devices can help bring more clarity to conversations and are another great way to foster healthy communication and connections.