Services
Hearing loss changes the lives of millions with its devastating effects. The professionals at Advanced Hearing of Brighton use industry standard services to combat hearing loss. Before the problem becomes serious, hearing care services can provide valuable insight into treatment plans. With the correct options in place, any patient can combat the worst effects of hearing loss.
Hearing Tests
Hearing Testing and Evaluations
Choosing the right hearing aid starts with a clear understanding of your unique hearing loss needs. Our advanced testing procedures accurately identify whether or not you have hearing loss and measure the type and severity.
A diagnostic audiologic evaluation determines the severity of hearing loss in both ears. Age plays a role in which tests are used, and to what extent. Bone-conduction, pure-tone and speech testing are the three main tests performed. The details of these tests will also provide information about whether the patient has conductive, sensorineural or mixed hearing loss.
More on Diagnostic Audiologic Evaluation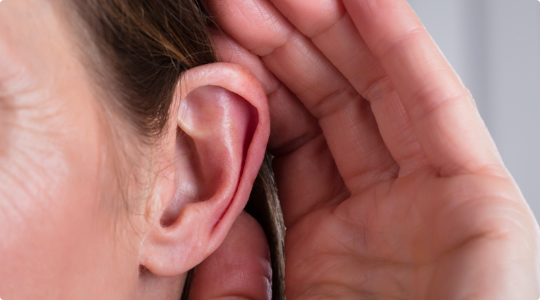 Online Hearing Test
Think You Might Have Hearing Loss?
Take our free, 5-minute online test to get a better understanding of your hearing health. It can determine if a professional screening is right for you.
Our Process
Finding the Perfect Match.
Hearing loss looks different for everyone, and as a result, there are a number of hearing aid varieties on the market. Through careful evaluations and custom fittings, we'll help you find the best device for your hearing loss needs.
Hearing Aid Services
We Service Your Devices
From hearing aid screening, selection and fittings, to ongoing maintenance and repairs – we offer a wide range of services to keep your hearing aids performing their best.
Past medical history and a general questionnaire are combined with the results of the diagnostic audiologic evaluation. With all of the details present, professionals can make hearing aid recommendations that match the extent of hearing severity. Patients will have a choice of multiple styles, features and brands.
More on Evaluation for Hearing Aids
Hearing aid dispensing and fitting is the final step in the hearing aid process. Once a prescription is set with hearing aids, professionals use live speech mapping to fine tune the settings. This appointment goes over important details about the care, maintenance and use of hearing devices.
More on Hearing Aid Dispensing and Fitting
by following the included guidelines. When it is more complex, onsite repair is possible with a quick turnaround. Damage that is too severe for a professional to handle is sent off to the manufacturer for repair. When this happens, patients can discuss using the many loaner hearing aids available.
More on Hearing Aid Repair and Maintenance